Alpha Innovations Launches Turnkey Platform for Best-in-Class Investment Managers Seeking to Build or Grow Investment Businesses
Global Asset Manager Offers Institutional-Quality Asset Management Solution for Top Hedge Fund, Private Equity, Venture Capital and Real Estate Portfolio Managers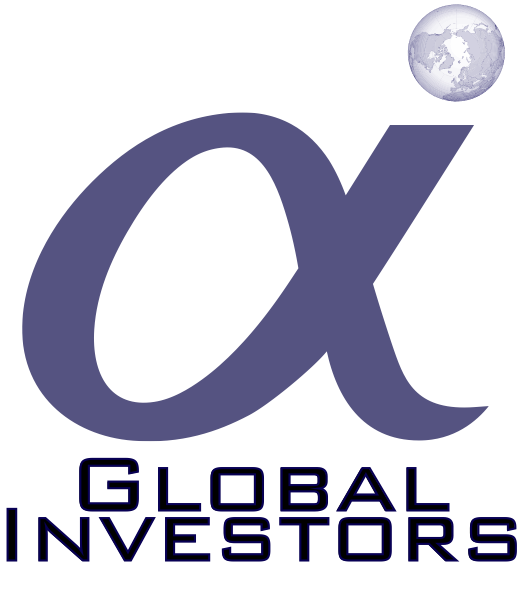 LinK: PR Web Press Release
NEW YORK (PRWEB) JULY 29, 2020
Responding to a growing demand from investment managers for support, global asset management firm Alpha Innovations Ltd. ("Alpha Innovations" or "AI") said today it has launched its new AI Global Investors ("AIGI") platform.
"More than 4,000 hedge funds have closed their doors in the last five years, setting loose a vast torrent of talent into the marketplace," AI CEO Lawrence Newhook said. "They're going out on their own and they need infrastructure. The new AI Global Investors platform provides that, speeding them to market."
"There's a big problem in the industry. The large shops have the infrastructure required to win mandates from institutional investors, but most haven't been putting up the returns. The smaller shops can put up the numbers, but don't have the infrastructure. We solve that problem."
"Smaller and independent PMs get the support they need to be attractive to investors and investors get access to PMs who produce stronger returns."
"The talent flight has been exacerbated by the pandemic but the pandemic has also created dislocations in the market which top PMs want to capitalize upon," Newhook said. "PMs want to get to market as quickly as possible given the opportunities they see, and investors want to put their money to work as soon as possible. For proven investment managers, AI Global Investors makes that happen."
AI's platform satisfies the stringent infrastructure requirements of institutional investors by providing an institutional-quality turnkey solution for PMs who want to focus on generating returns without the distractions of running an investment management business. The platform allows them to manage money within weeks rather than the months they would face if they had to build their own infrastructure, and at a lower cost due to economies of scale.
"Countless research papers show that smaller and emerging managers outperform their larger peers," said AI's Chief of Risk and Investment Sciences, Dr. Mark Antonio Awada, "but most institutional investors cannot invest in them due to the inherent risks of managers who don't have a robust infrastructure. Alpha Innovations was established to mitigate this risk, solving this problem and making high quality portfolio managers investible for institutions."
"Preqin reported last year that investors 'systematically avoid early investments in hedge funds,' even though Preqin also reports that hedge funds often produce their best returns early on in their lifecycle. What we're doing is accelerating the opportunity for elite PMs to access investors while at the top of the cycle."
Newhook said, "This gets rid of a big hurdle. The AIGI platform enables portfolio managers to get up and trading with managed accounts, stand-alone funds, or master-feeder structures quickly and inexpensively, complete with the support of top-shelf service providers typically out of the reach of all but the largest managers."
"We're already seeing tremendous interest from both new and established PMs that want to scale, and have been working hard to identify those which can meet our high bar. Right now we're on track to launch a new PM team every four weeks," said Gene Fisch, Jr., AI's CFO.
Newhook added, "Investment managers enjoy another vital feature: they get to keep their own businesses and branding, which is of critical importance to many managers, but come to market quickly and with the requisite level of support needed to succeed."
AI launched in 2018 and creates bespoke multi-strategy funds and managed accounts for investors.
"AI continues to find and diligence investment talent," said Newhook. "While the platform is designed to make world-class managers' strategies available to investors, it also provides ready access to a stable of high-quality alphas from which we can create bespoke products to suit specific investor mandates."
In addition to serving as sub-advisor to Alpha Innovations, AI Global Investors will market strategies via managed accounts or funds on the platform to investors worldwide.
AI Global Investors (USA) is the first of several platform launches Alpha Innovations is planning, with similar Asia and Europe-based structures to follow in the future.
About Alpha Innovations Ltd.
Alpha Innovations is a global asset management firm designed to provide institutional investors and high net worth individuals access to diverse sources of true alpha. The core team consists of talent from blue chip firms including Point72, Balyasny Asset Management, Goldman Sachs, and Morgan Stanley. The company was founded in 2018 and is headquartered in Bermuda. For more information, visit alphainnovations.io.
About AI Global Investors (USA) LLC
AI Global Investors (USA) LLC is a New York-based investment advisor which provides turnkey infrastructure support to a growing number of best-in-class investment management teams. Founded in 2019, the company is a subsidiary of Alpha Innovations Ltd. For more information, visit http://www.AIGI.io.
Media Contact:
Mark Herr
C: 203.517.8957
[email protected]
Follow Alpha Innovations on Social Media:
LinkedIn: https://www.linkedin.com/company/alphainnovations-io/
Twitter: @alphainnovatio1
Follow AI Global Investors on Social Media:
LinkedIn: https://linkedin.com/company/aiglobalinv
Twitter: @aiglobalinvest